Escanaba Fishing Charters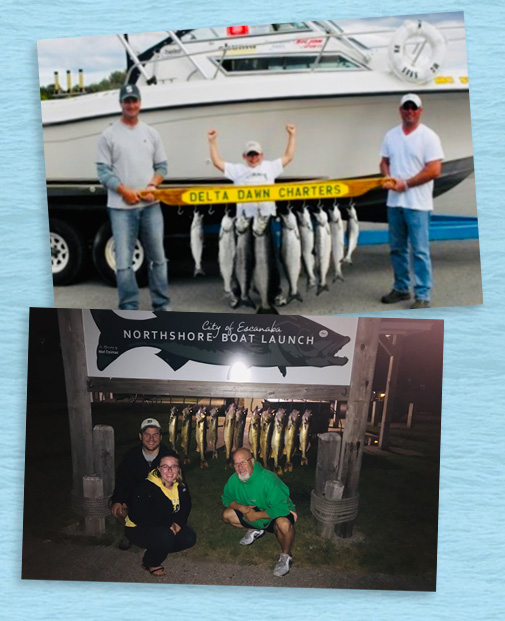 I caught my first walleye in 1957 and stopped counting long ago. In 1970 I went salmon fishing for the first time and caught my first king.  They're my favorite two species to fish for: they're fun to fish for, put up a heck of a fight, and are good eating to boot.
From my experience, the Port of Escanaba – located at the Southern end of Little Bay de Noc offers some of the best salmon and walleye fishing there is in the entire State of Michigan.
Little Bay de Noc encompasses some 30,000 acres of water and has an estimated population of nearly half a million walleye that make it their home.
Delta Dawn Charters has over 20 years of experience chartering fishing on the Bay of Green Bay and the Bays de Noc for walleye, king salmon, and trout.  You can rely on my experience as a tournament fisherman and years of professional fishing experience to help make your voyage aboard the Delta Dawn a memorable one.

Salmon, Trout & Walleye Charter Fishing