Schoolcraft County King Salmon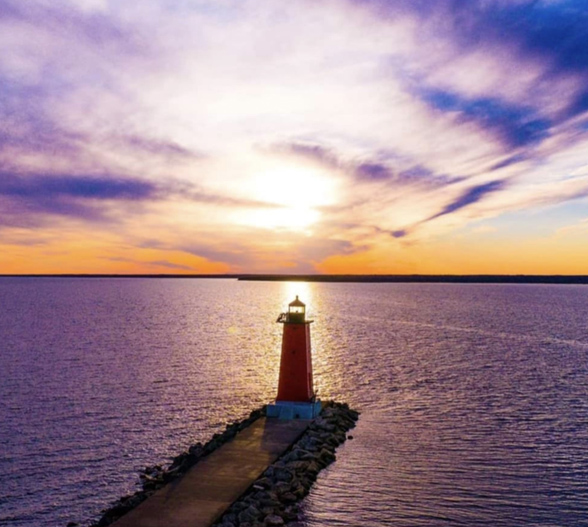 Sandwiched between Delta and Mackinac Counties lies Schoolcraft County on the North Central shores of Lake Michigan. Schoolcraft County has plenty to offer either before or after your charter aboard the Delta Dawn.
Not to be missed are a visit to the Siphon Bridge which at one time was below the water level of the Manistique River, Kitch-iti-kipi which from the Native American translates to big spring – or – a mirror of heaven – bubbles up some 16,000 gallons of water per minute is truly a natural wonder – it's so impossibly clear that even with its depth of 42 feet you can see absolutely gigantic fish relaxing in the cool clear waters confident they'll never be caught.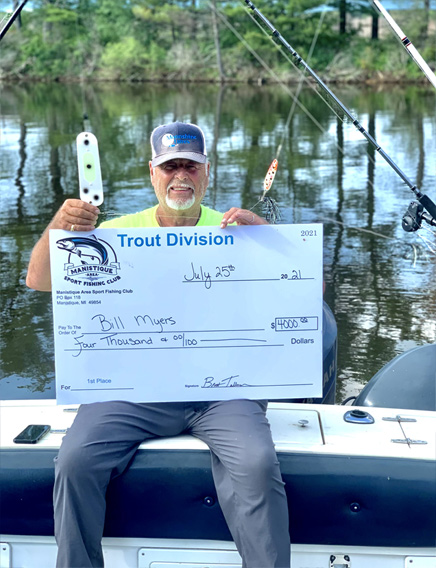 Quite unlike the carefree fish living in the big spring, the fish in Lake Michigan off the shores of Schoolcraft County do have a concern: you!!  The fish here are early risers so it's best to meet them on their terms. I recommend being up before dawn and out to their morning feeding spots before 5:00 am. We'll get your lines in the water just as the sun blisters over the Eastern horizon. While nothing in life is guaranteed – it's called fishing for a reason – from my experience and knowing the best spots – you won't have time to drink coffee and conversations are frequently interrupted by someone yelling "fish on" sometimes 4 or 5 times right in a row – it's exciting and a little bit crazy at times – though no matter what it it's like it's fun.  It never really seems to matter if you're reeling in a walleye or king salmon one right after another – or just enjoying being out on the water – there's nothing like a beautiful morning aboard the Delta Dawn on the waters of Lake Michigan.
Oh, and if you're hungry for a burger – a stop at Clyde's Drive In for The Big C – unofficially the best burger in the Upper Peninsula – is a stop  you'll want to make once…or twice…or…you get the picture.
If camping is your game – there are a few fantastic places in Schoolcraft County: New City and Palmsbrook are some of the nicest.
Delta Dawn Charters – Lake Michigan Fishing Charters 

Salmon, Trout & Walleye Charter Fishing