Gladstone Walleye Charters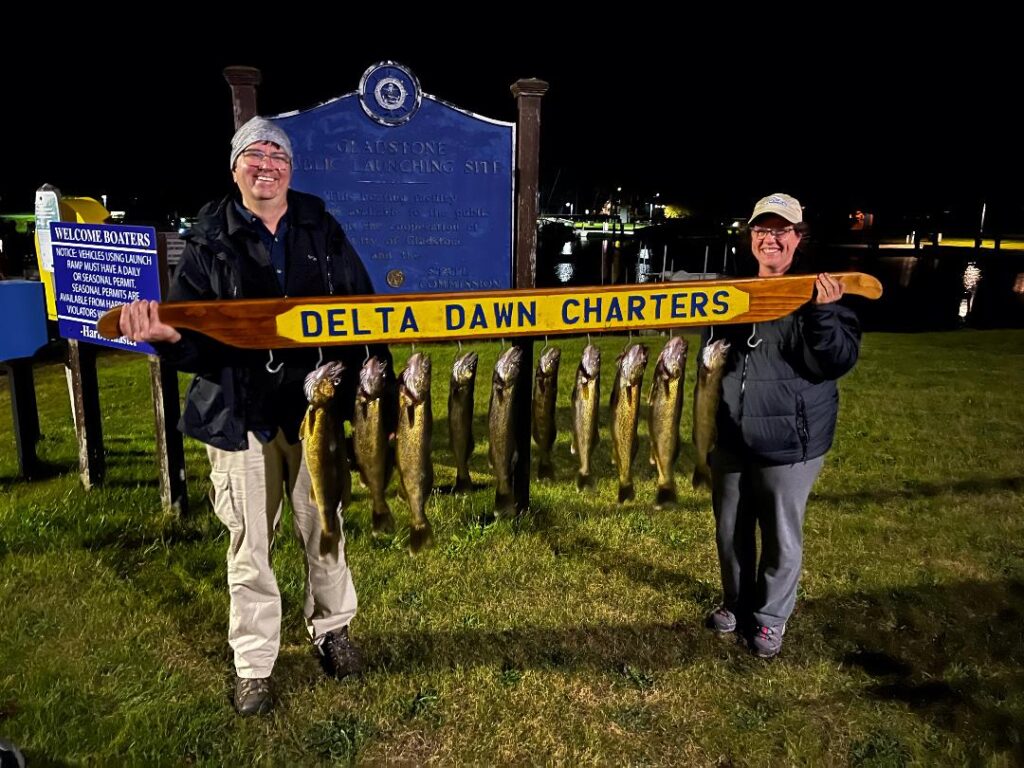 Gladstone lies right in the middle of Little Bay de Noc. To the north is the head of the Bay and Rapid River and to the south is Escanaba Mi. In the winter the walleye stay in the north end of the bay. In springtime, the spawning Walleye move up into the rivers to spawn. There are four rivers that dump into the head of the little Bay de Noc. This provides for an excellent spawning ground. After the spawning Walleye are done they move out of the rivers into little Bay de Noc for a well do deserve rest before moving on South out to the Bay of Green Bay until fall and they do it all over again.
You'll find it money well spent to take a charter with "Delta Dawn Charters" which is located right cross the street from the Gladstone yacht Harbor. So if you come up to vacation or fish with your own boat the location is great – but if you don't want to tow your own boat and deal with getting it in and out of the water – just give "Delta Dawn Charters" a call – our experience on the little Bay de noc is second to none and we can provide an trip you won't get anywhere else. We can make your time more productive and more fun for the fisherman and their families!
Delta Dawn Charters has over 20 years of Chartering experience on little Bay de Noc, and surrounding waters for the finicky walleye. Capt. Bill knows the movements of the walleye at all times of the year. He will put you and your family on fish and teach you how to catch them at all times of the year. So come aboard the Delta Dawn and fish the high percentage locations of Little Bay de Noc at the right time! Capt. Bill with Delta Dawn Charters cannot make them bite but you can be assured they're there!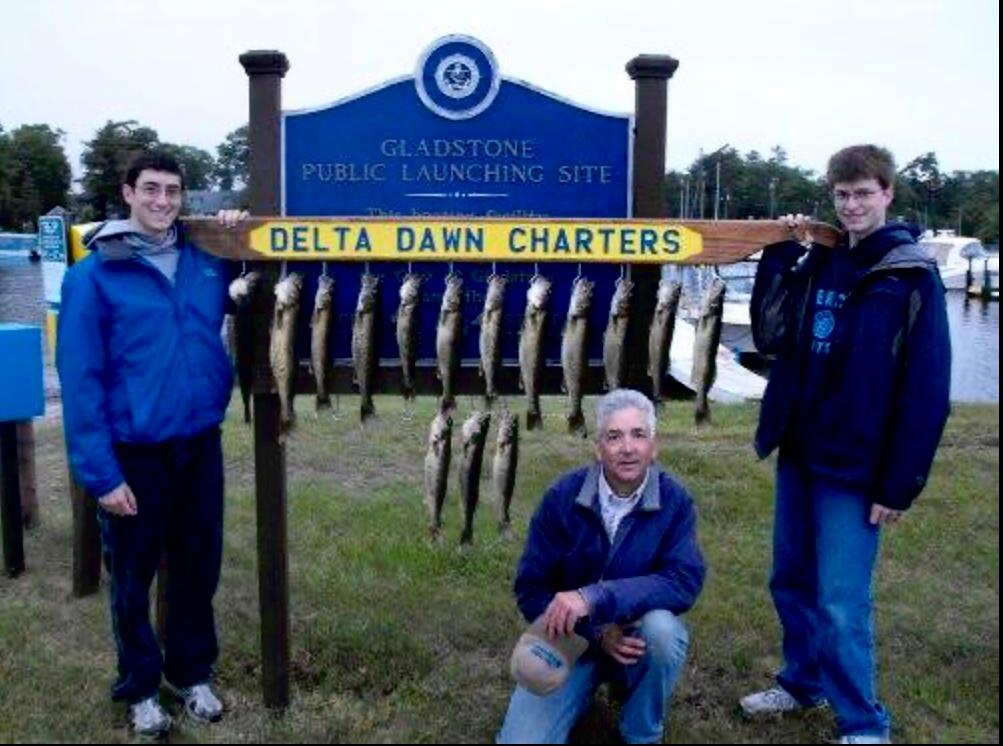 Salmon, Trout & Walleye Charter Fishing